How To Install AccuVent
Proper AccuVent® installation is critical to ensuring your ventilation system keeps your home as energy efficient as possible. Depending on the system your attic requires, installation can be accomplished in as few as three easy steps!
AccuVent®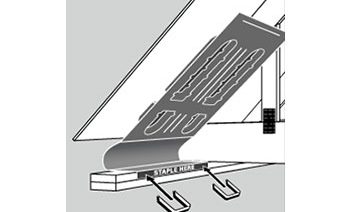 Step 1.
Staple flange to tie plate.
For re-insulation, "Staple Here" tab is attached to the top surface of the top plate instead of front surface as shown on illustration.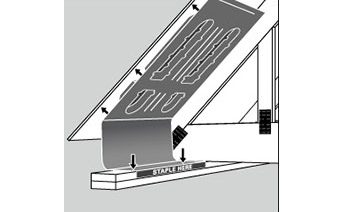 Step 2.
Push bottom flap onto the top of the tie plate.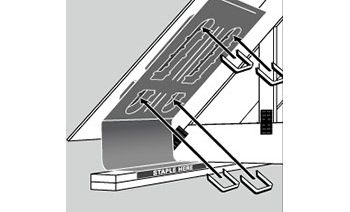 Step 3.
Staple the AccuVent pads to roof sheathing.